This year the staff pantomime was based on the story of Little Red Riding Hood. The original story was was amended by Jo to incorporate all the funny sayings and staff mishaps etc... that had occurred throughout the year. The children all sat well to watch as the staff displayed their wonderful acting skills. The staff are not made aware of the storyline until the day of the performance so they don't know what to expect and a lot of improvisation is needed.
Kim Grandma
Jo Narrator ( Mummy Elf)
Louise Little Red Riding Hood's Mum
Tasha Little Red Riding Hood
Becci Wolf
Nicki Little Red Riding Hood's baby sister ( Maleficent)
Victoria Woodcutter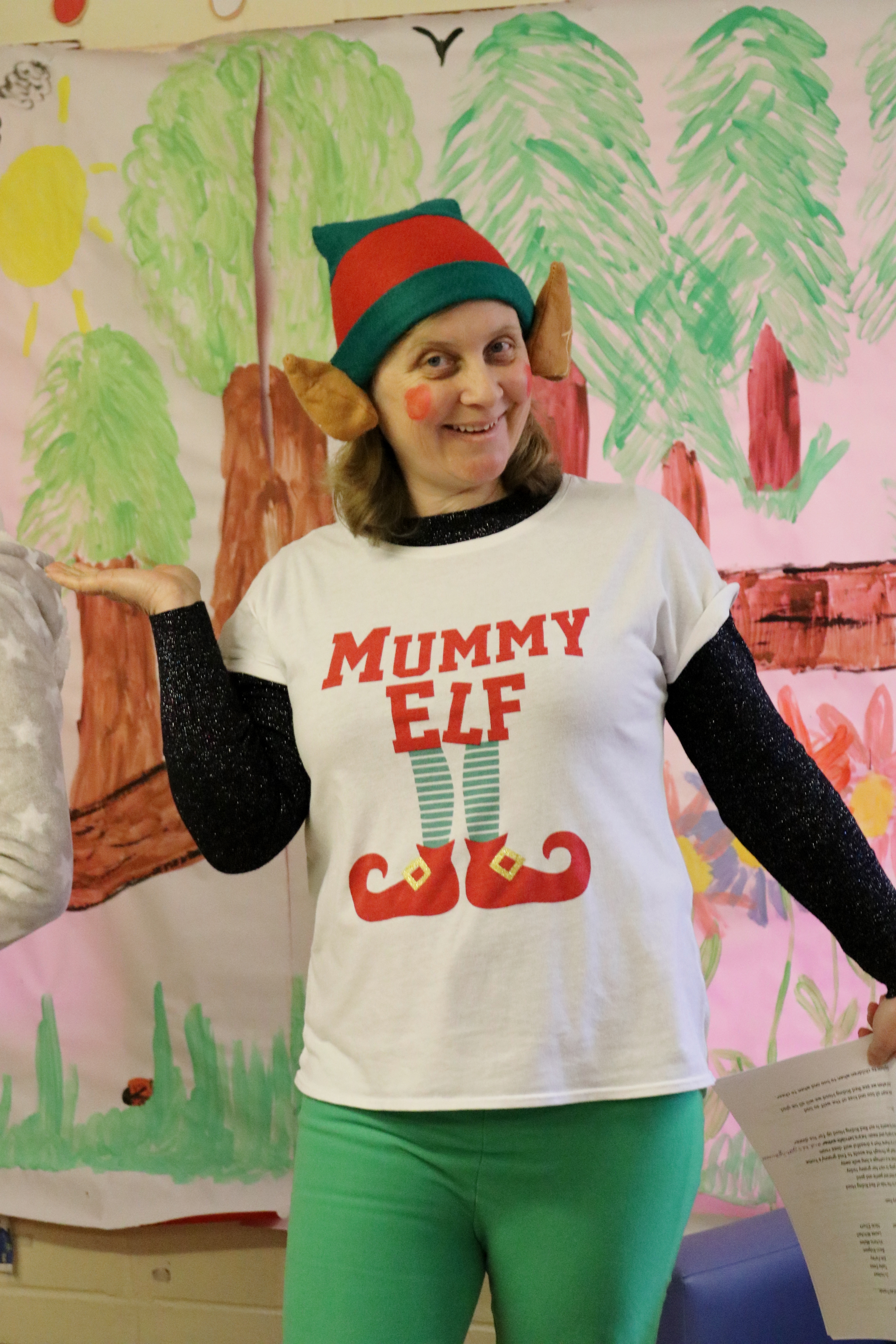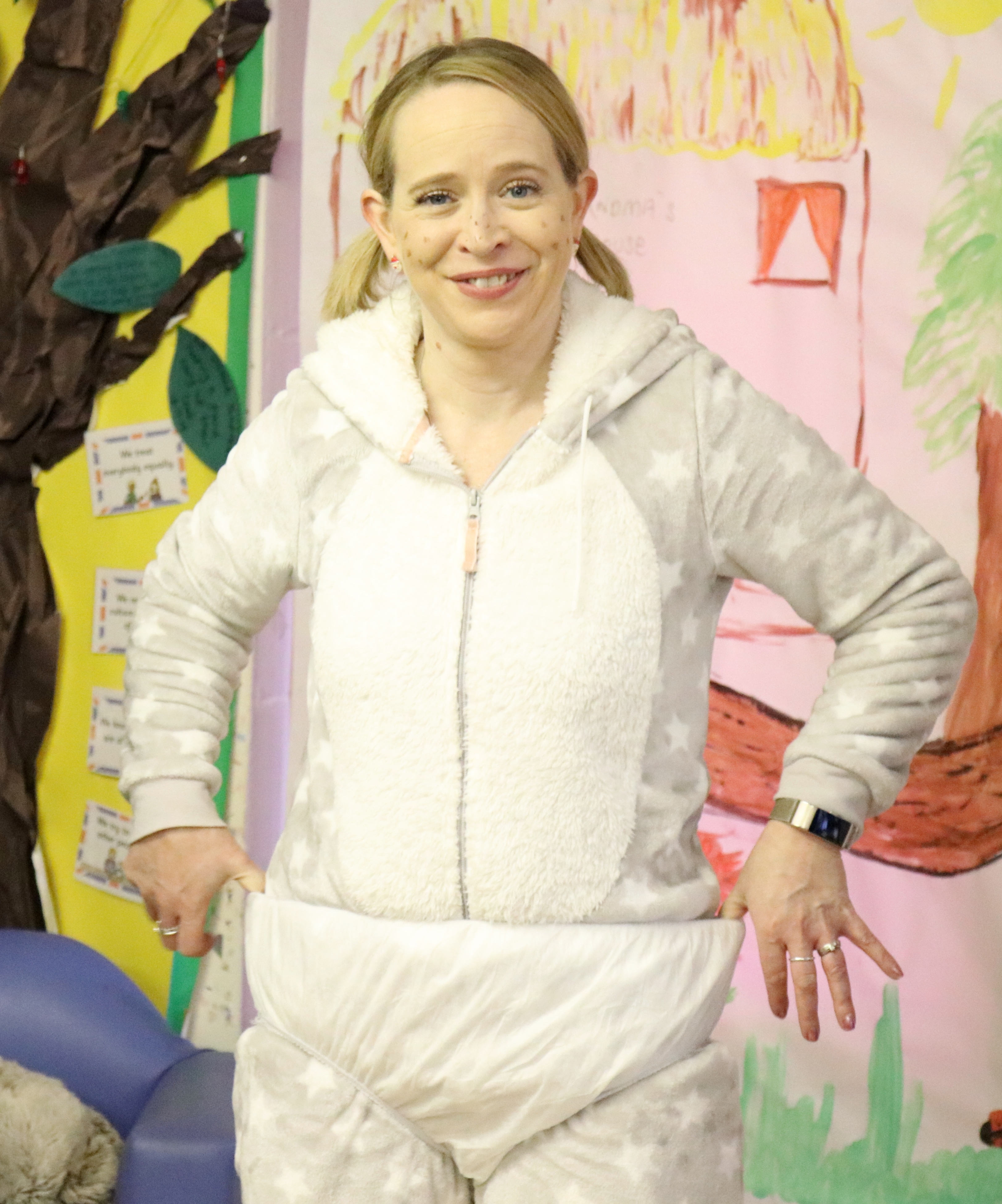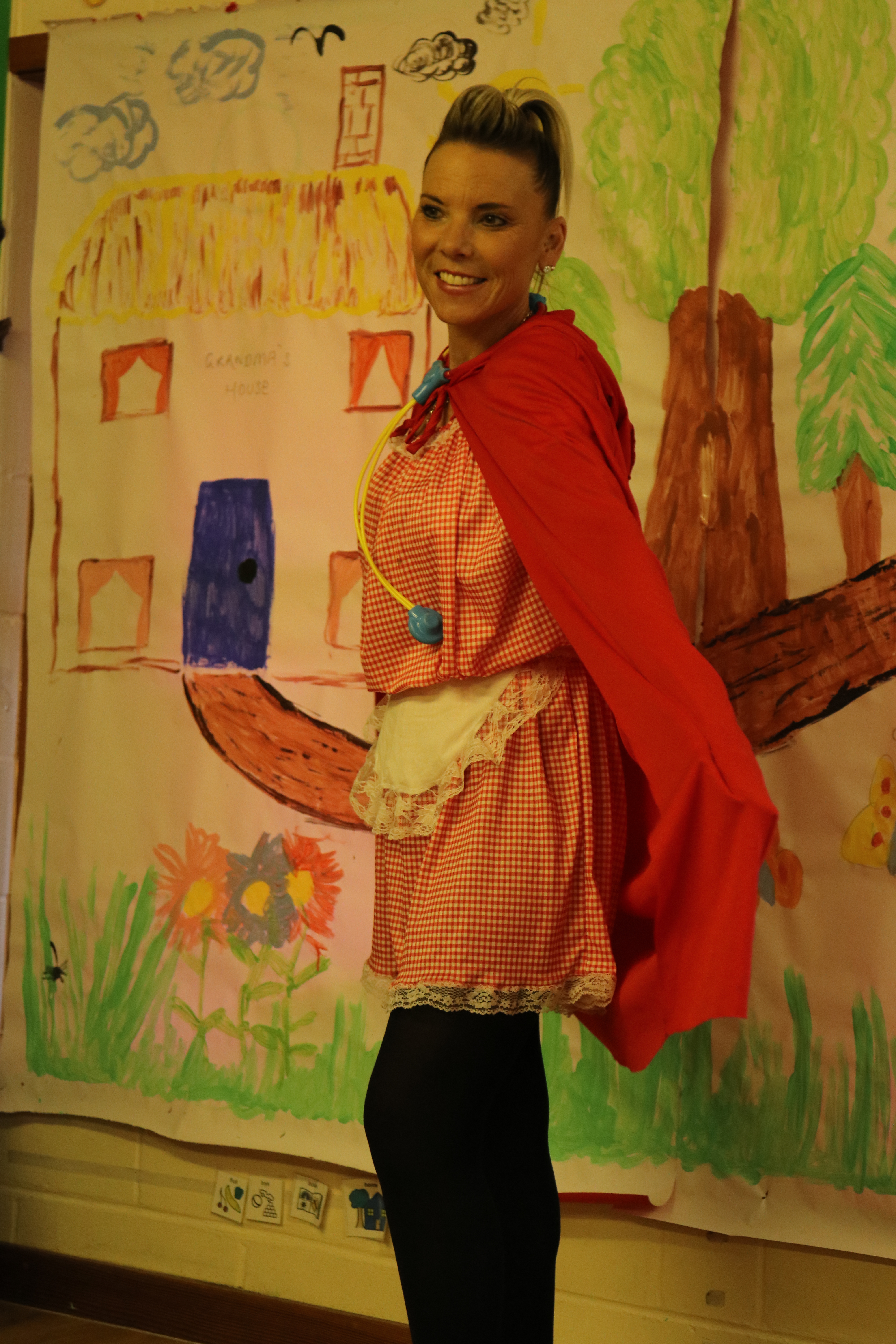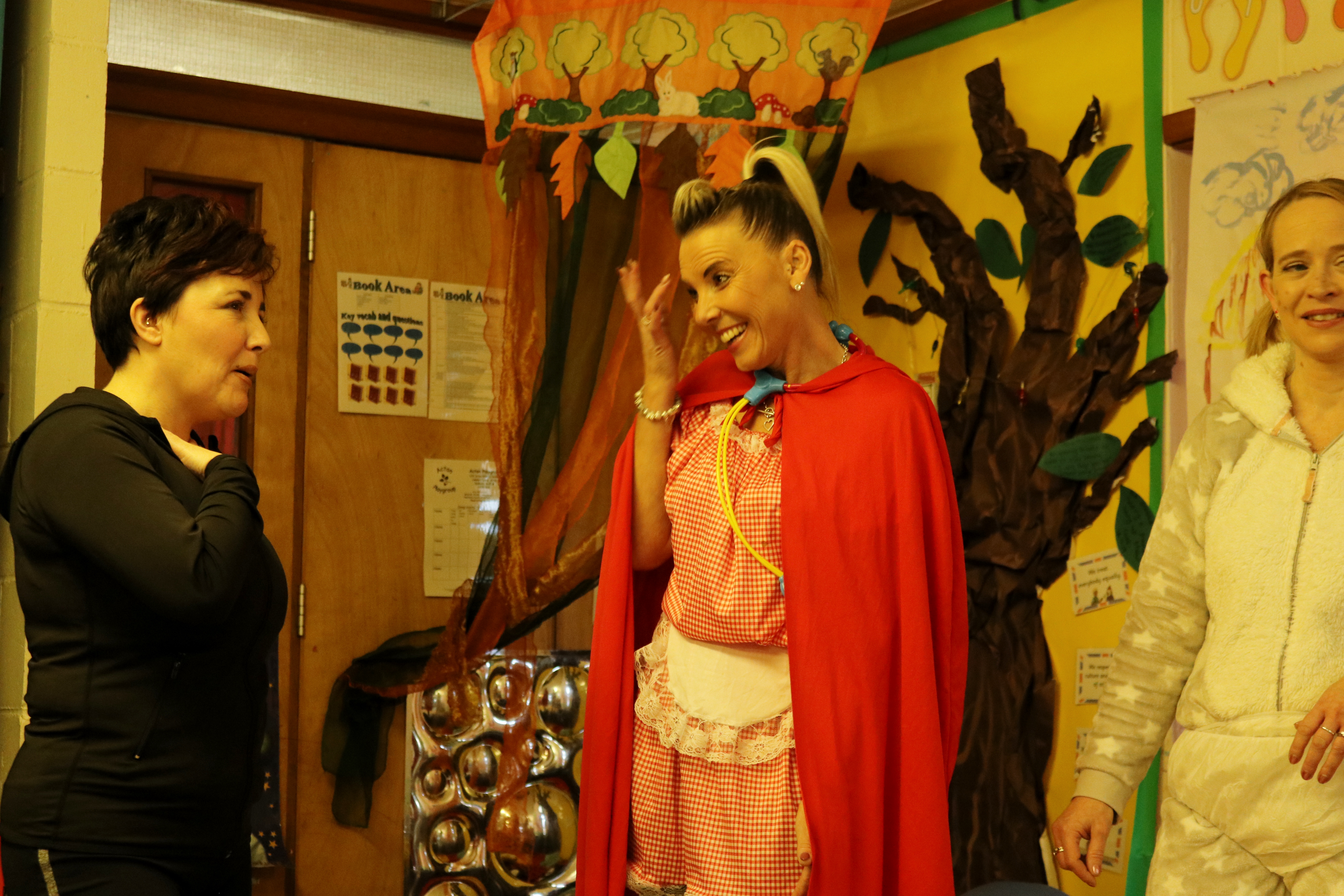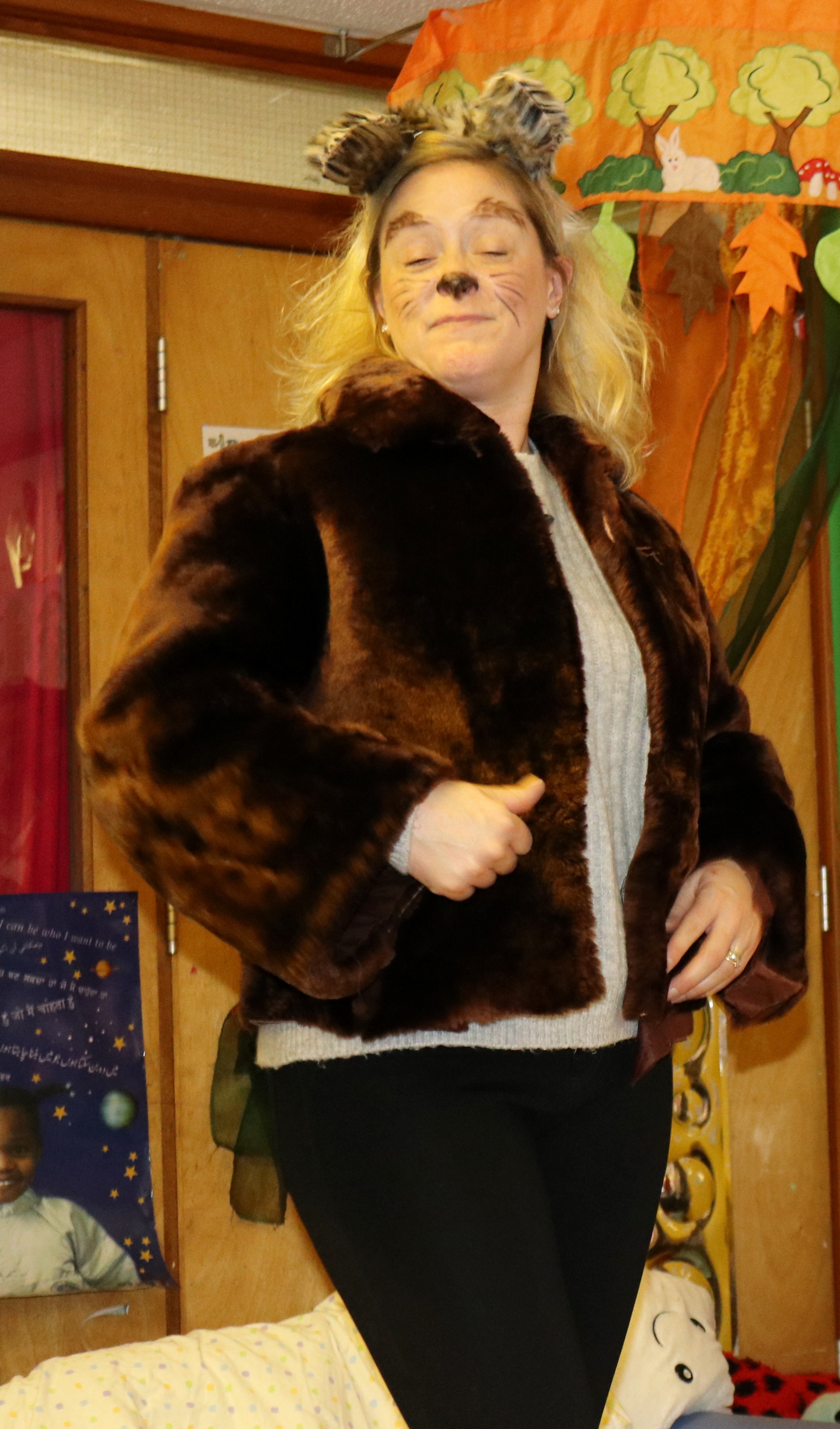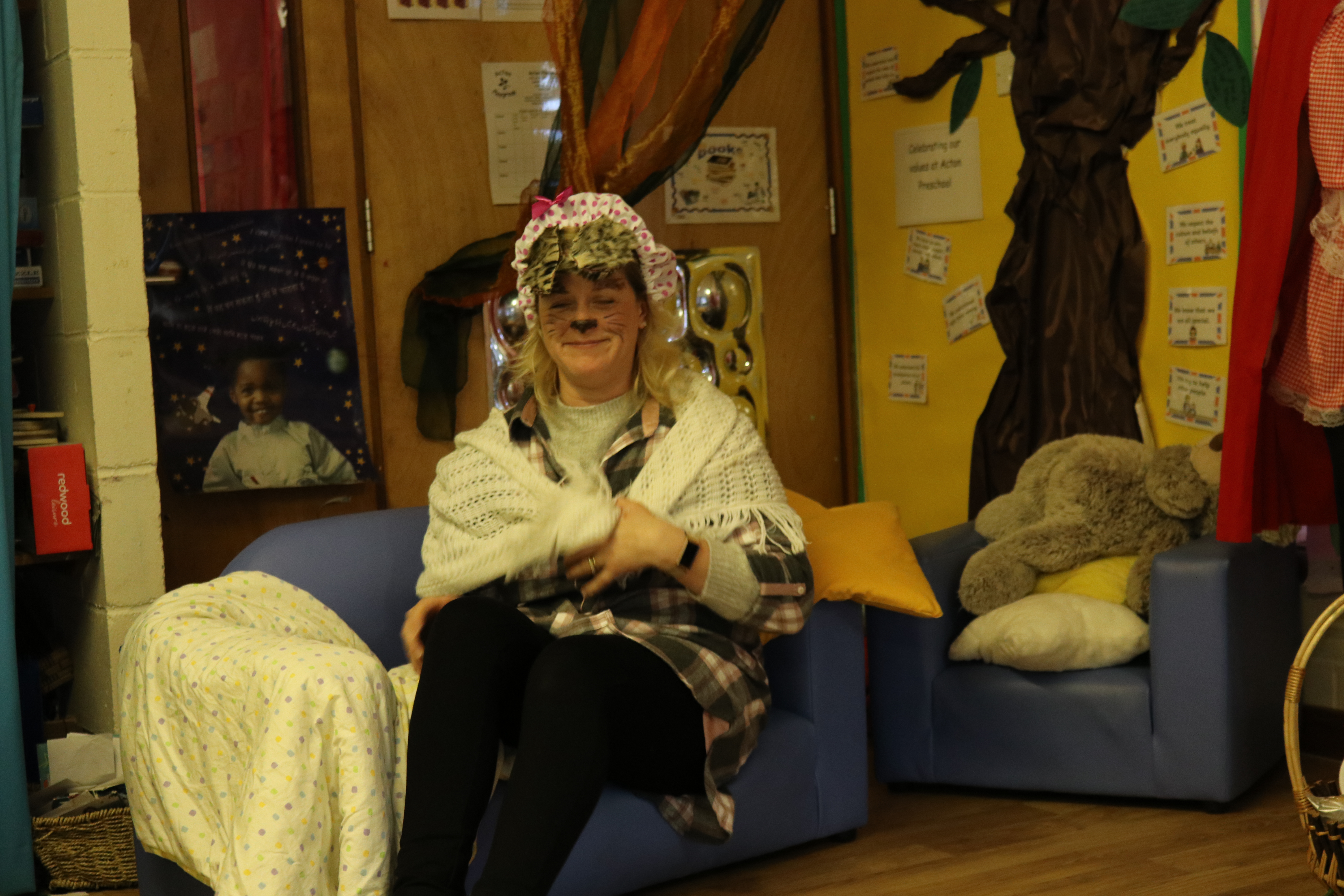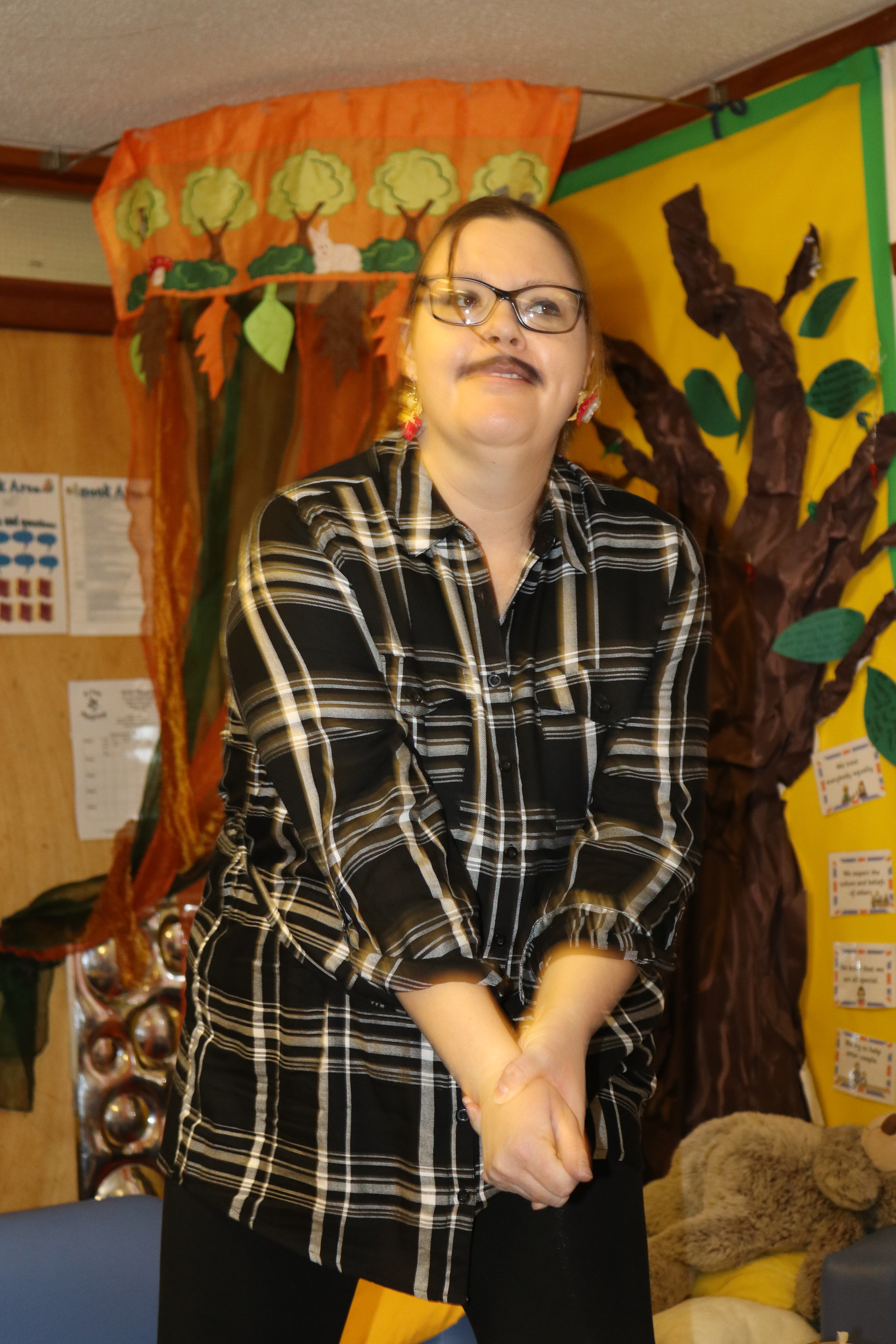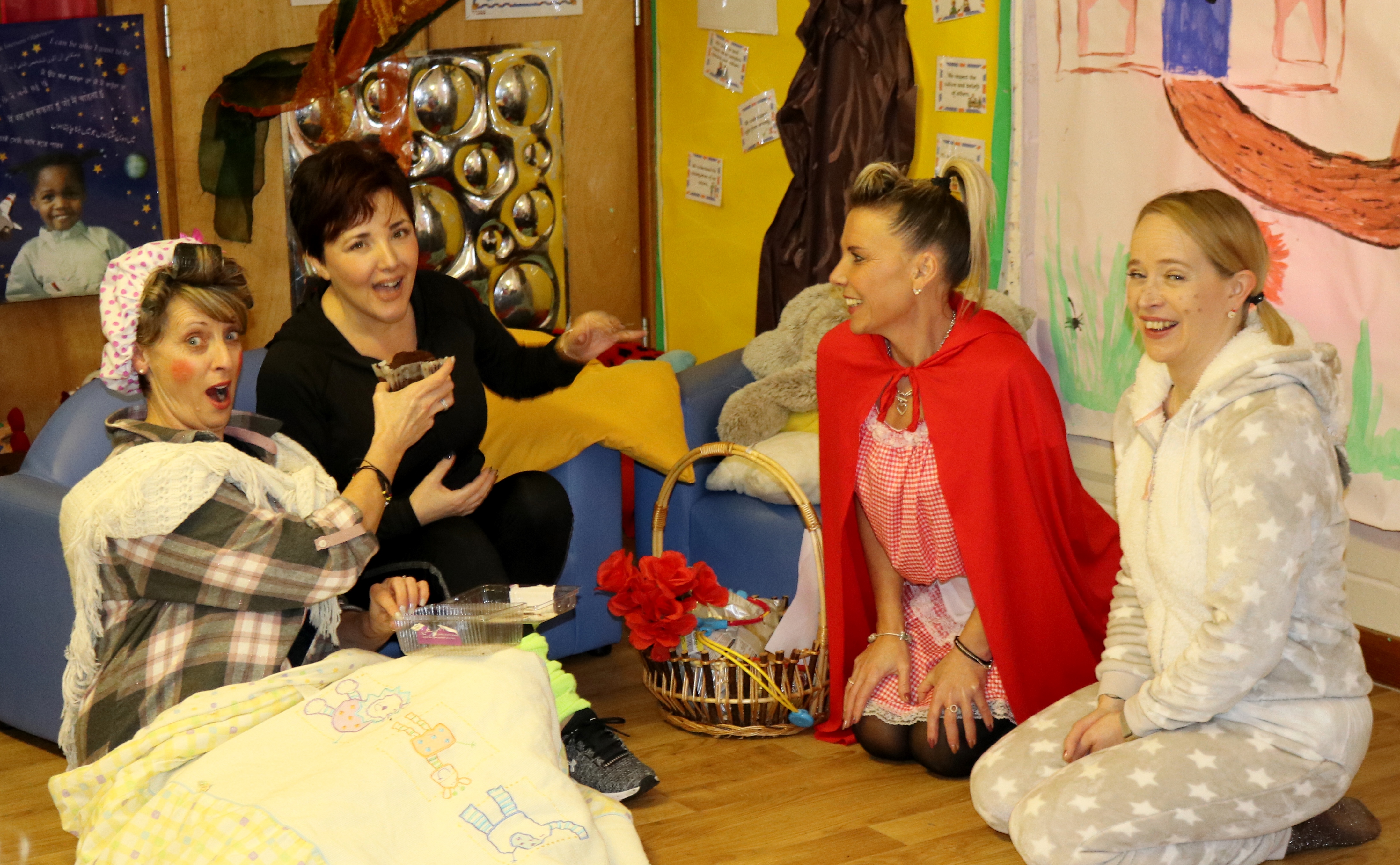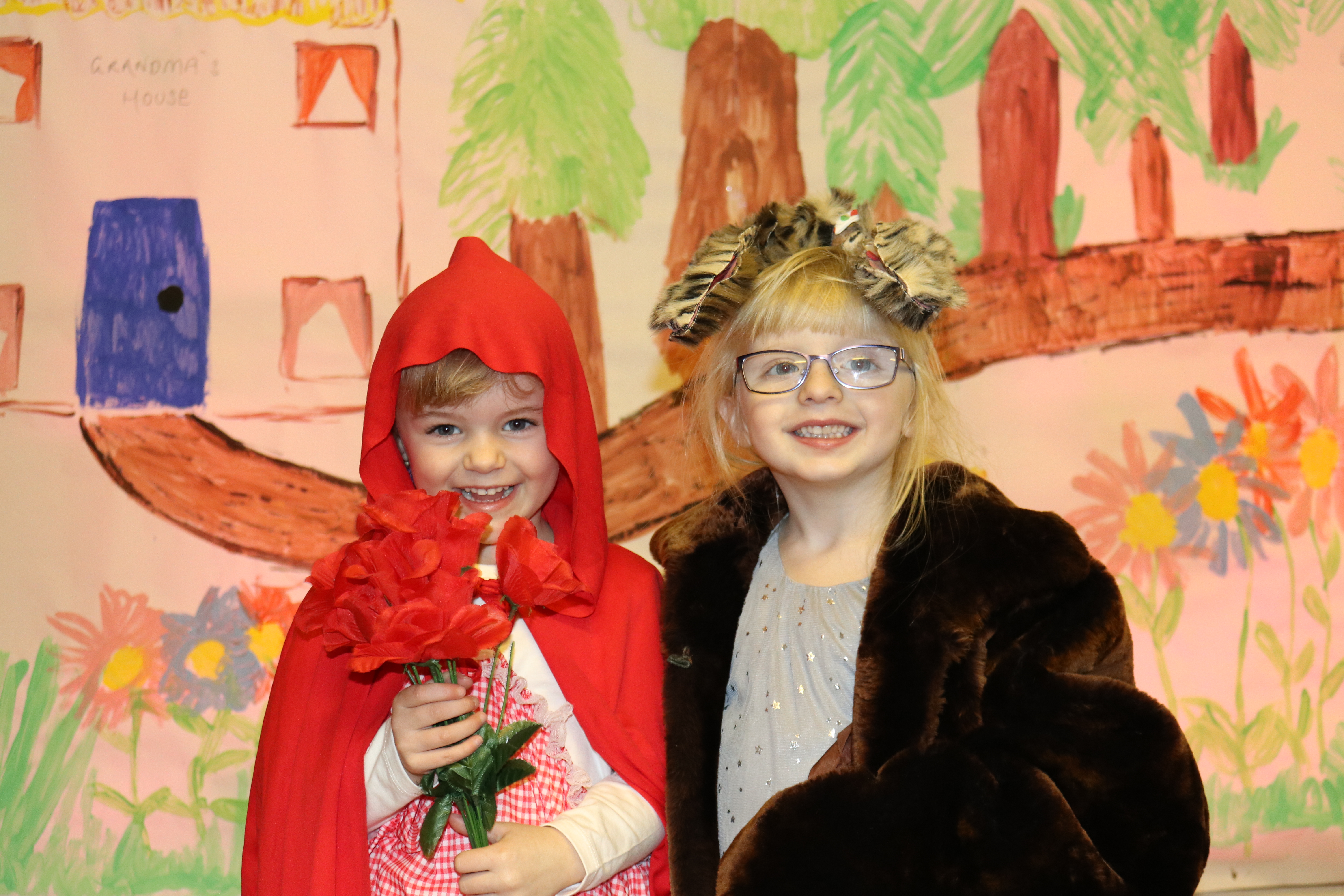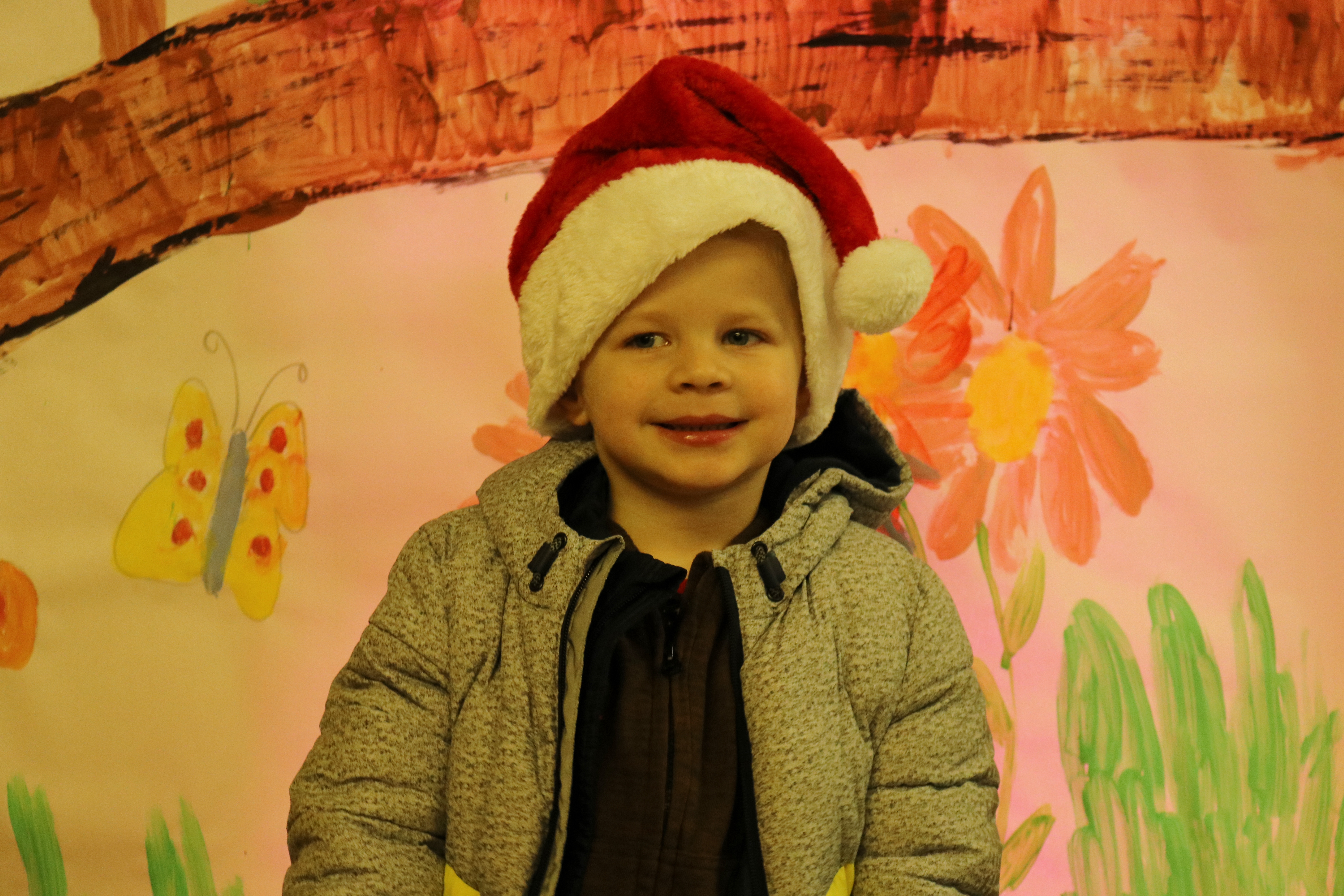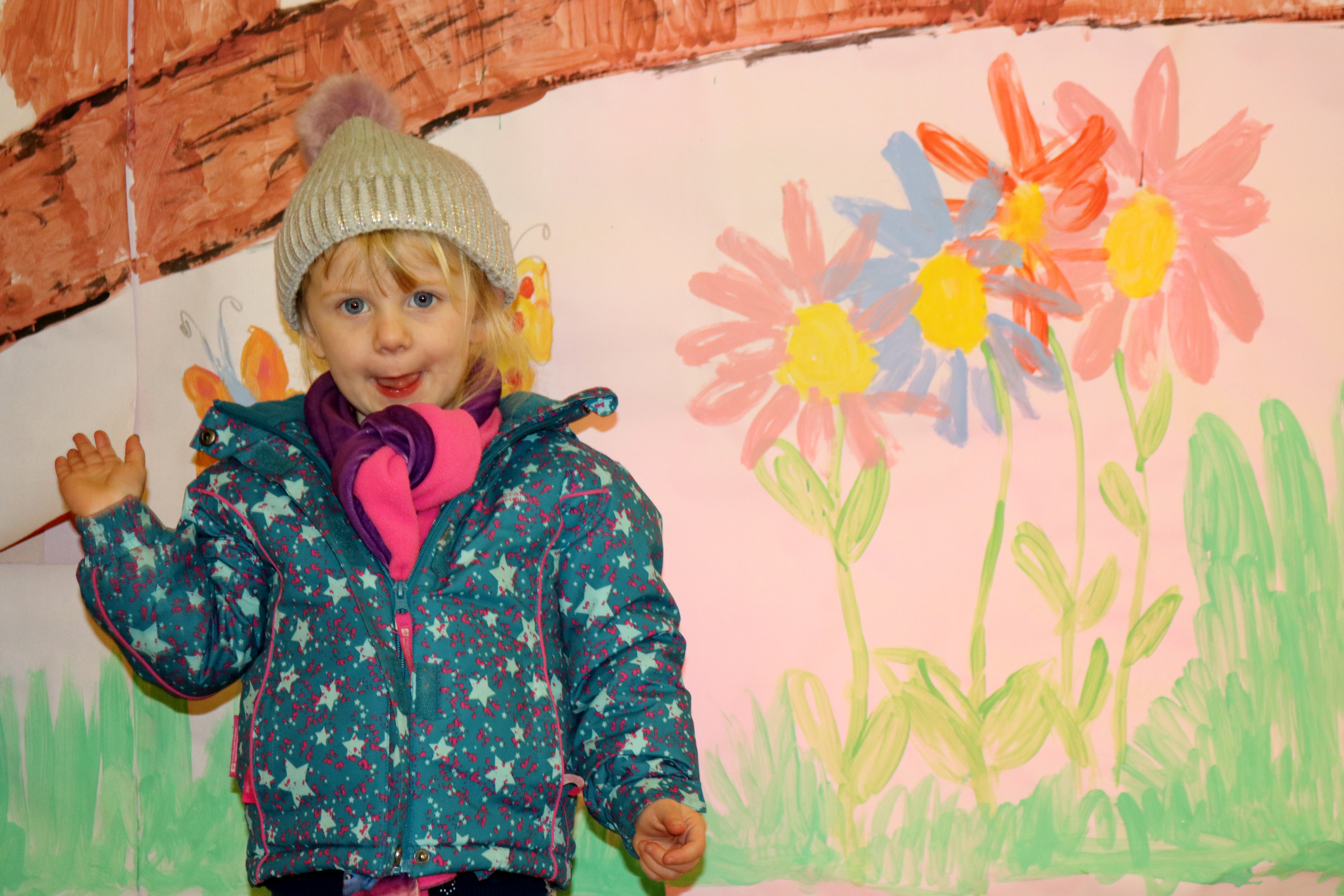 After the pantomime some of the children joined us to have a delicious christmas dinner cooked for us by Sarah in the kitchen.