On Wednesday 30th October we invited parents/carers/grandparents etc.. to our Diwali Stay and Play. The children have been taking part in Diwali activites all week and became very familiar of the story which is about Rama and Sita. Sita was kidnapped by a demon with 10 heads and 20 arms ( Ravana) and she cleverly threw her jewellery onto the ground to leave a trail for Rama to find her and rescue her.
The children have been creating Rangoli Patterns, Diva Lamps, firewwork pictures, Diwali cards and Mehndi hand patterns using a variety of techniques.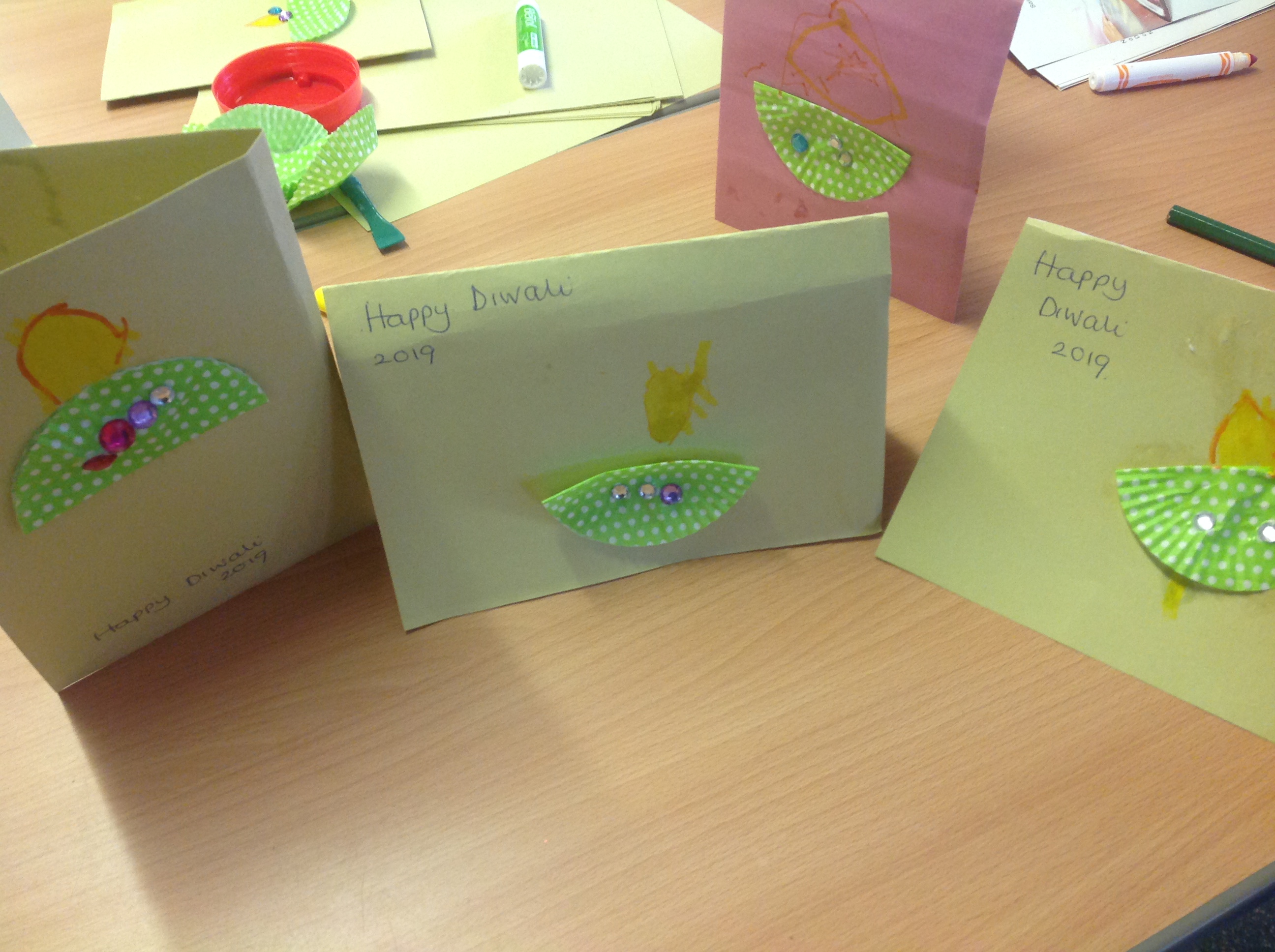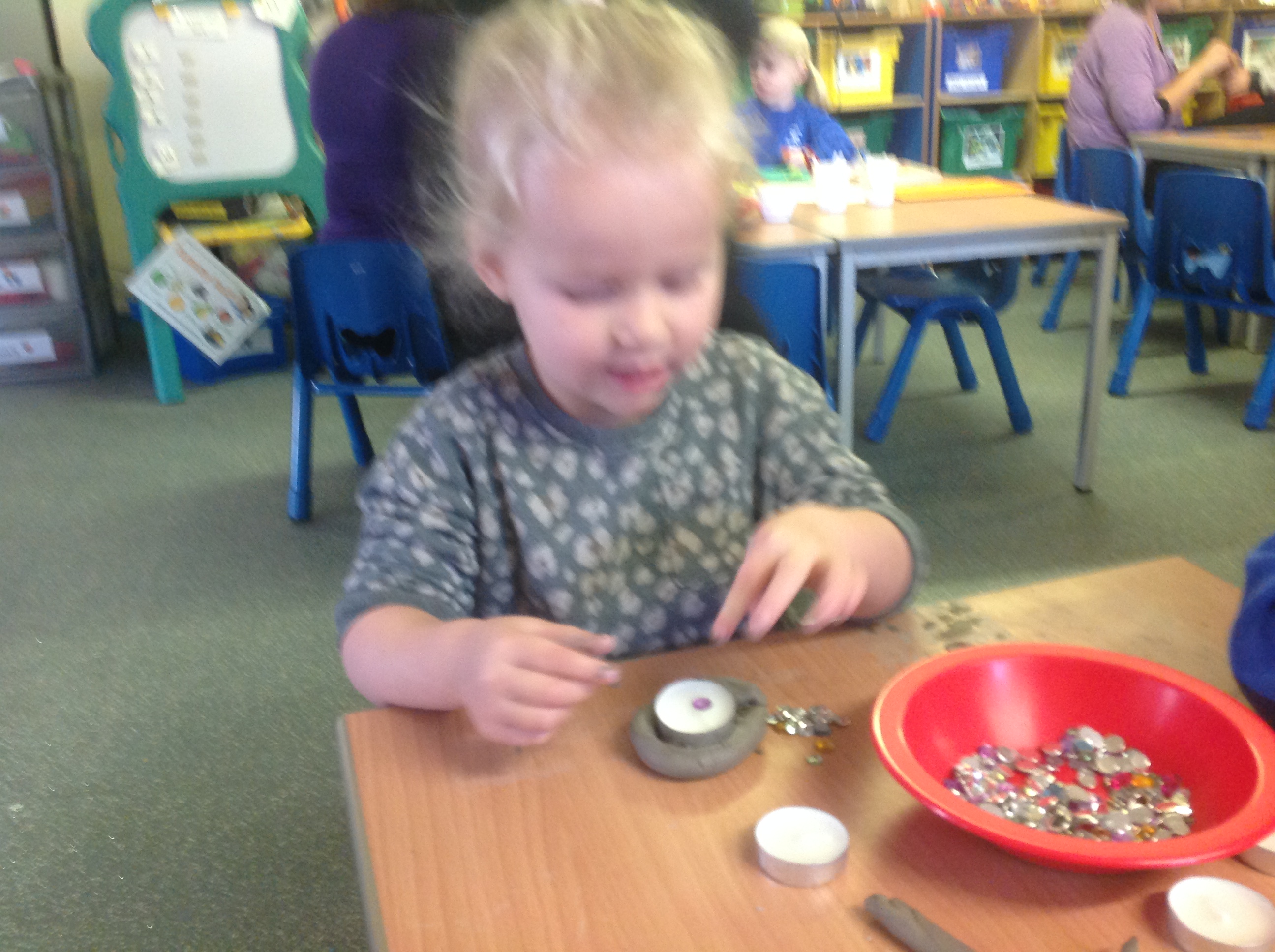 Thank you to everyone who attended the session.