On Friday February 14th ( Valentines Day) our Friday morning children had the pleasure of experiencing a visit to Melford Court Nursing Home.
Whilst there the children interacted with the elderly residents to make cards and heart pictures and also to create jewellery by threading coloured pasta onto pipe cleaners.
The children then sang to the residents encouraging them to join in and the residents were also invited to join in with our action song and dancing by waving a coloured scarf to the butterfly dance and tapping the tap sticks in time with our tapsticks song.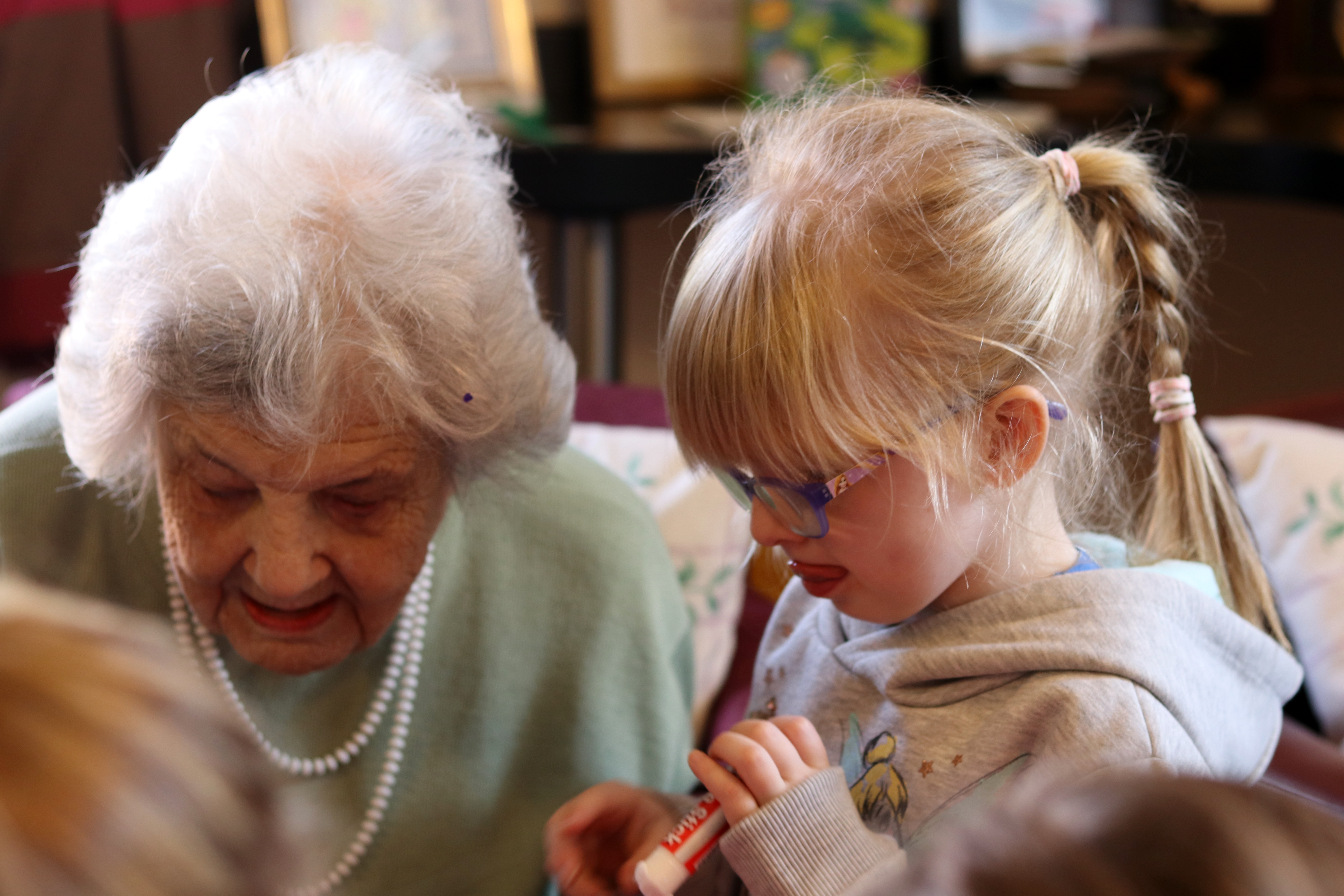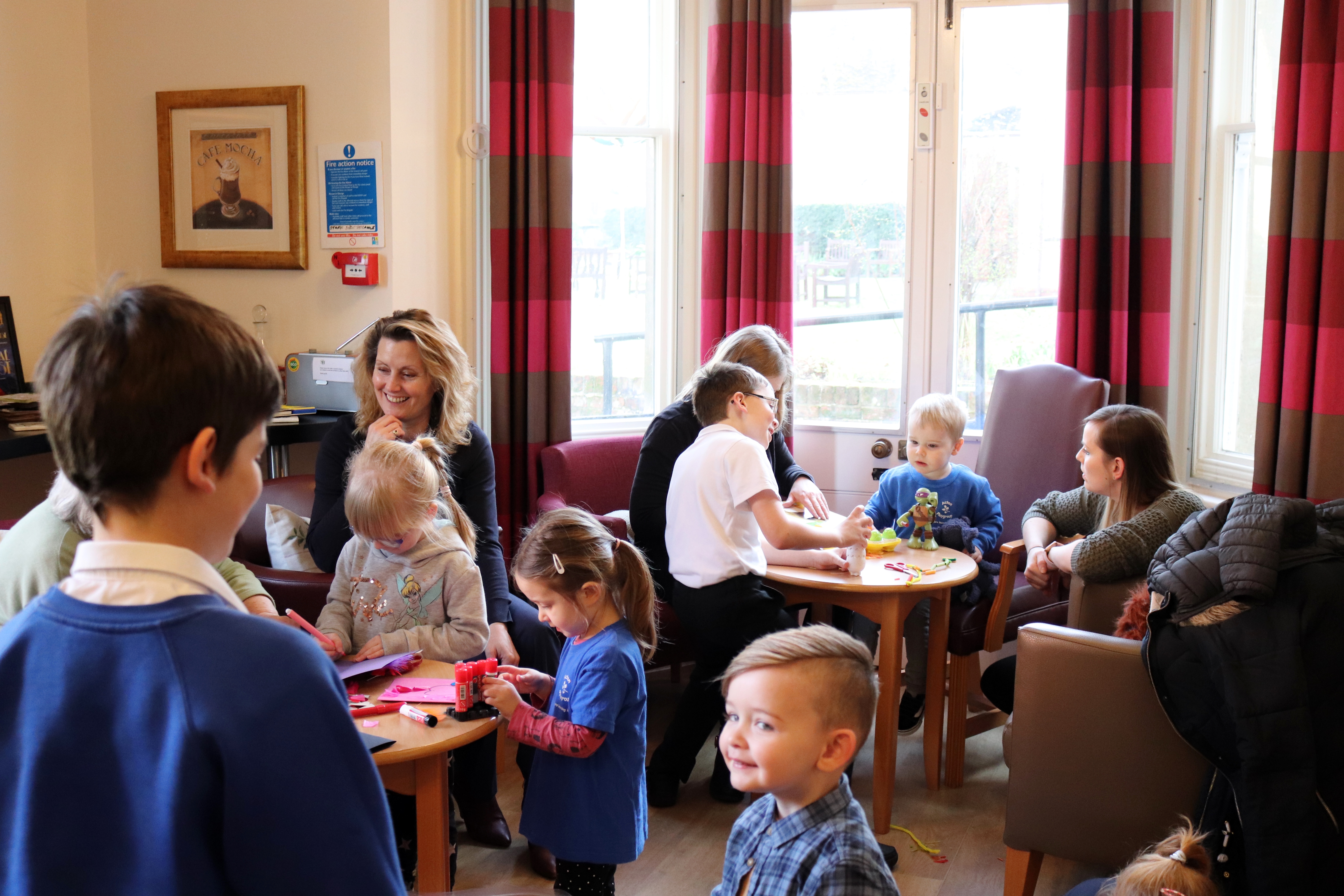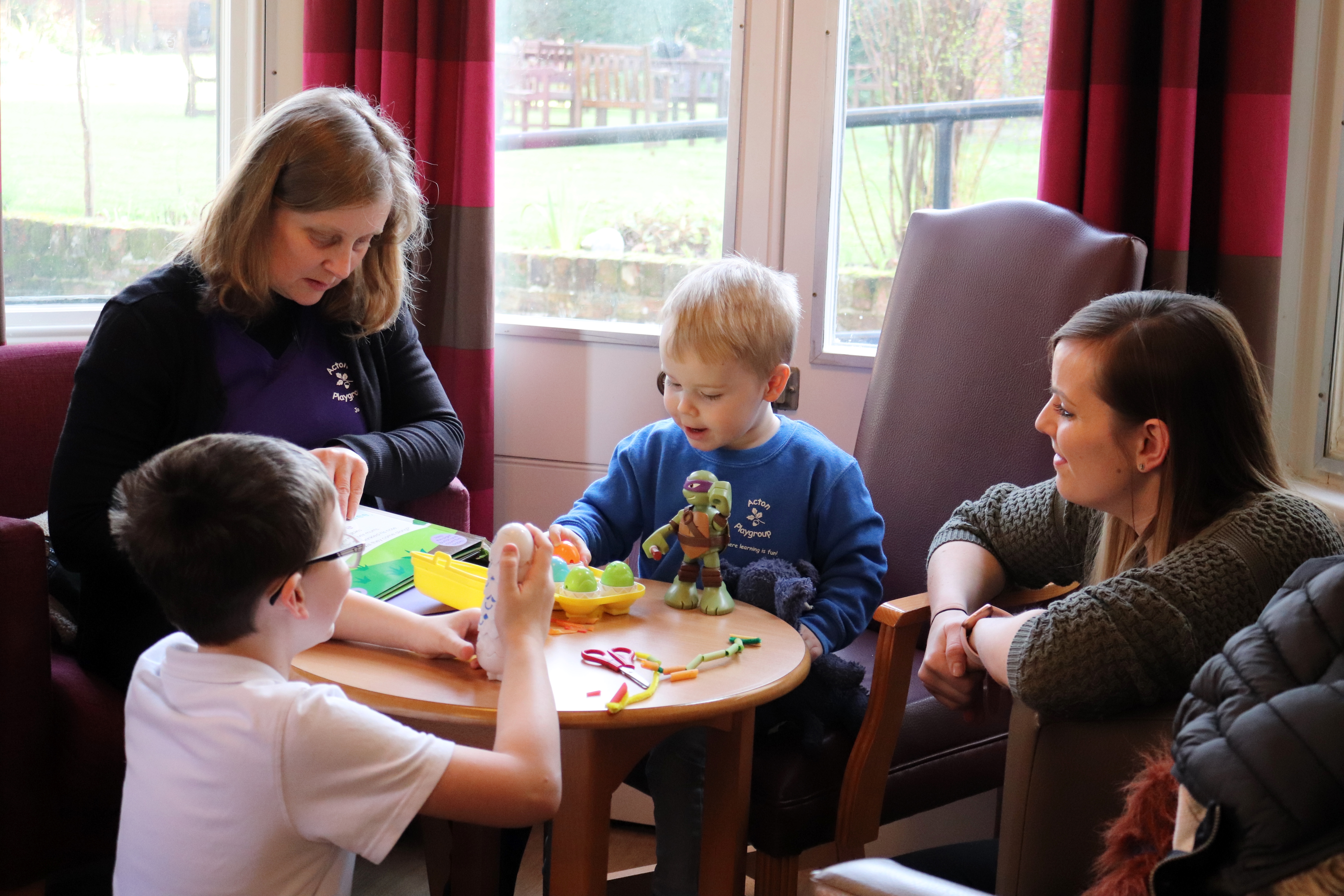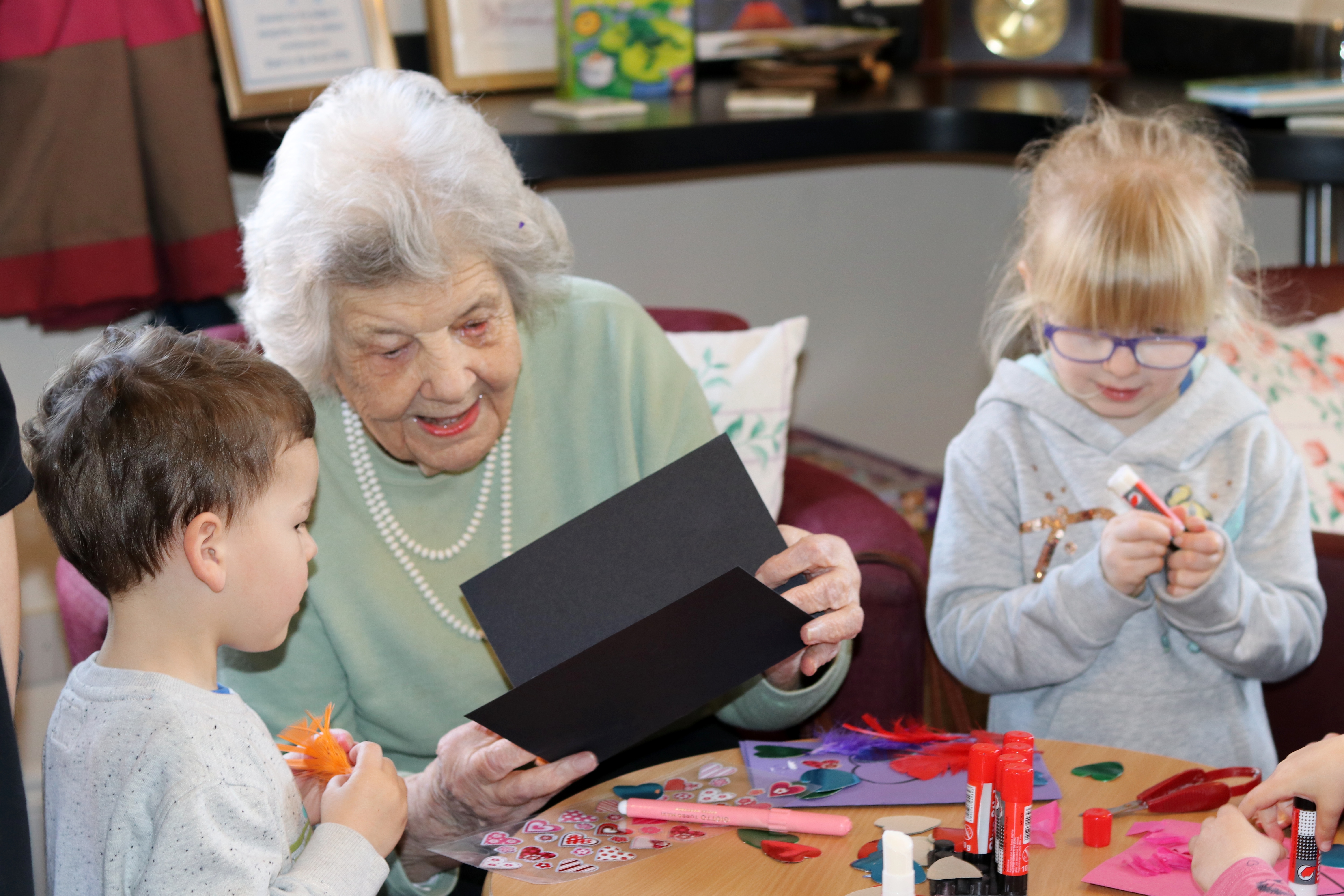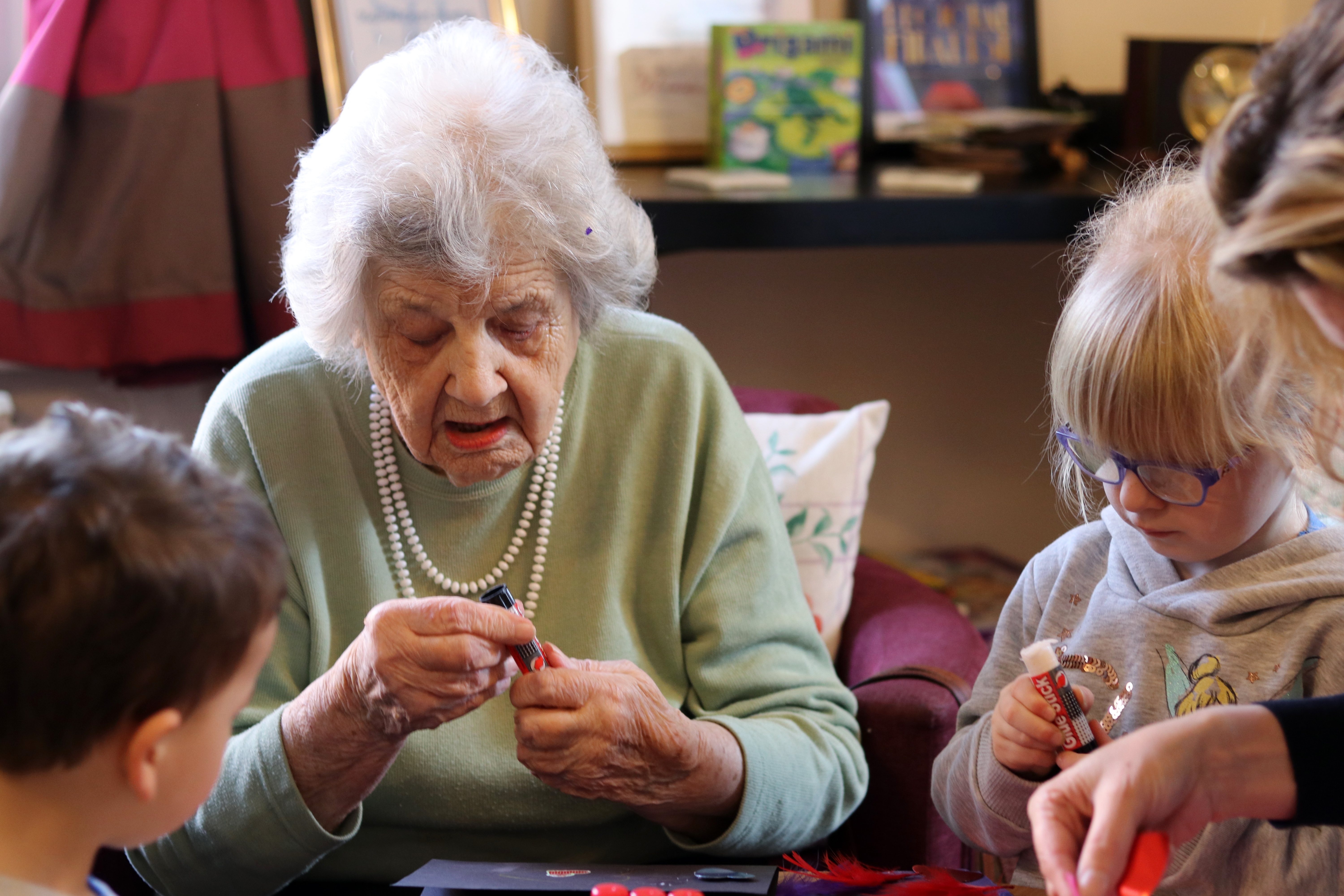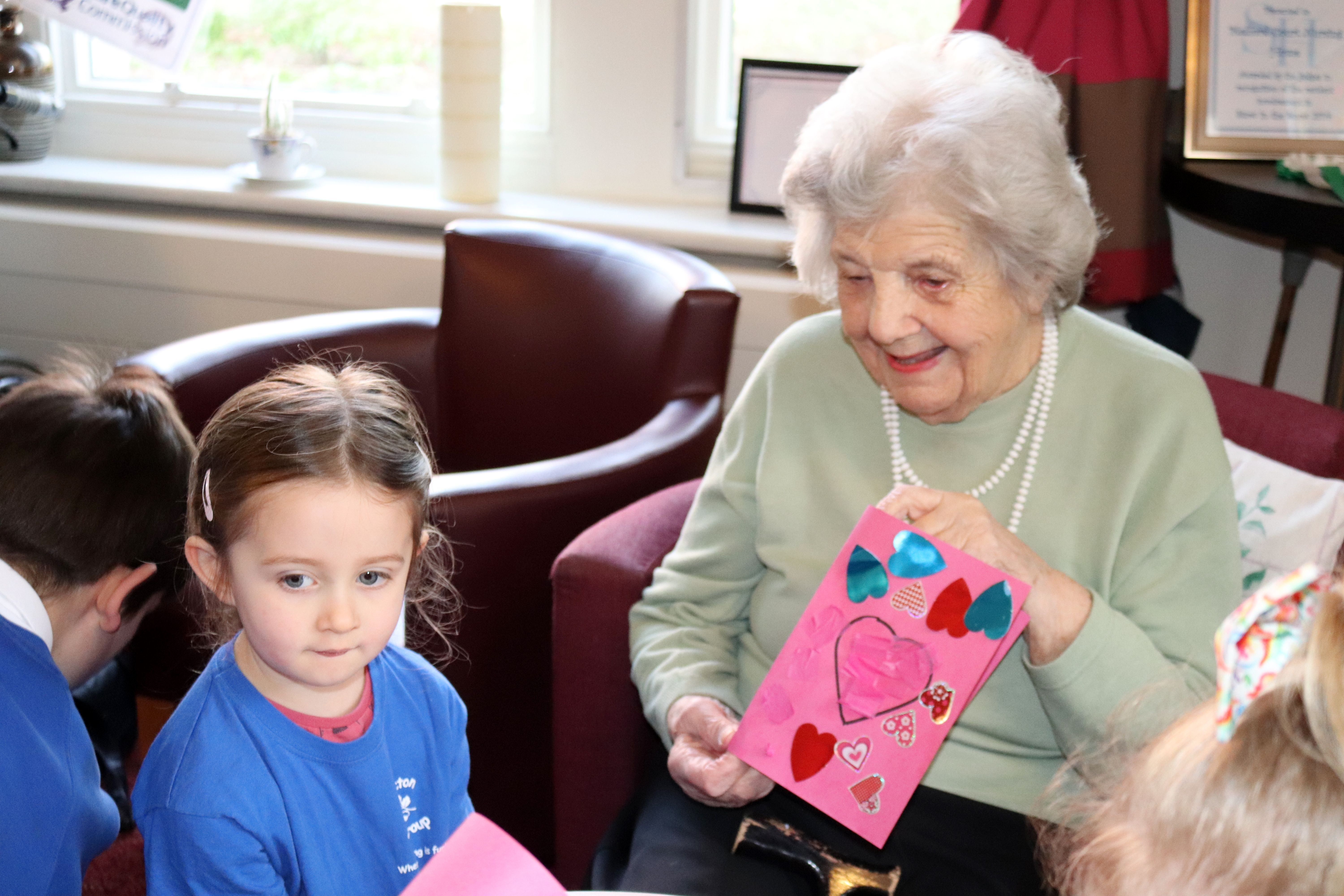 These visits to the care home help to build the children's confidence when challenged with unfamiliar environments. It supports and builds their language development and social skills too. It helps the children to recognise the feelings of others and increases empathy.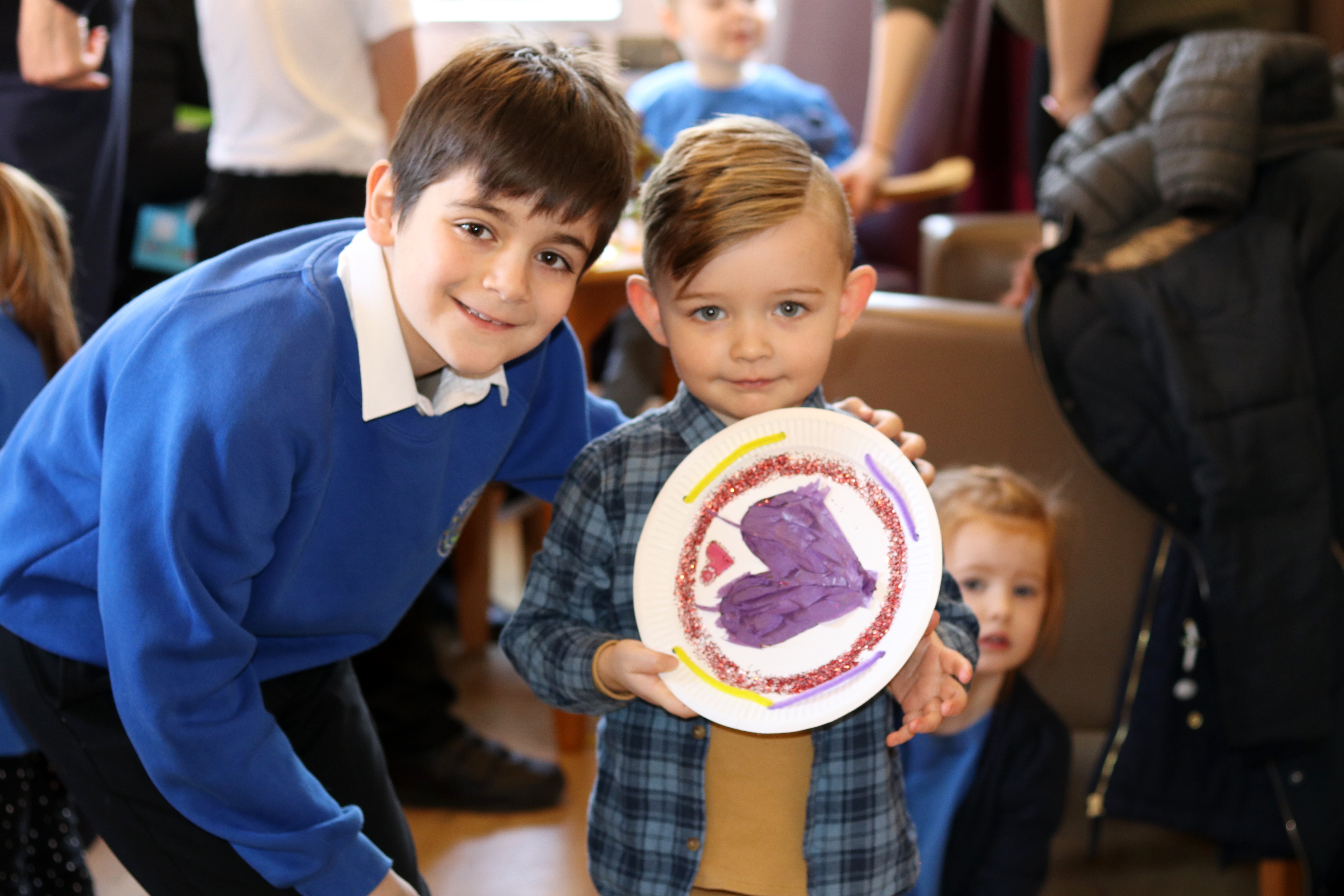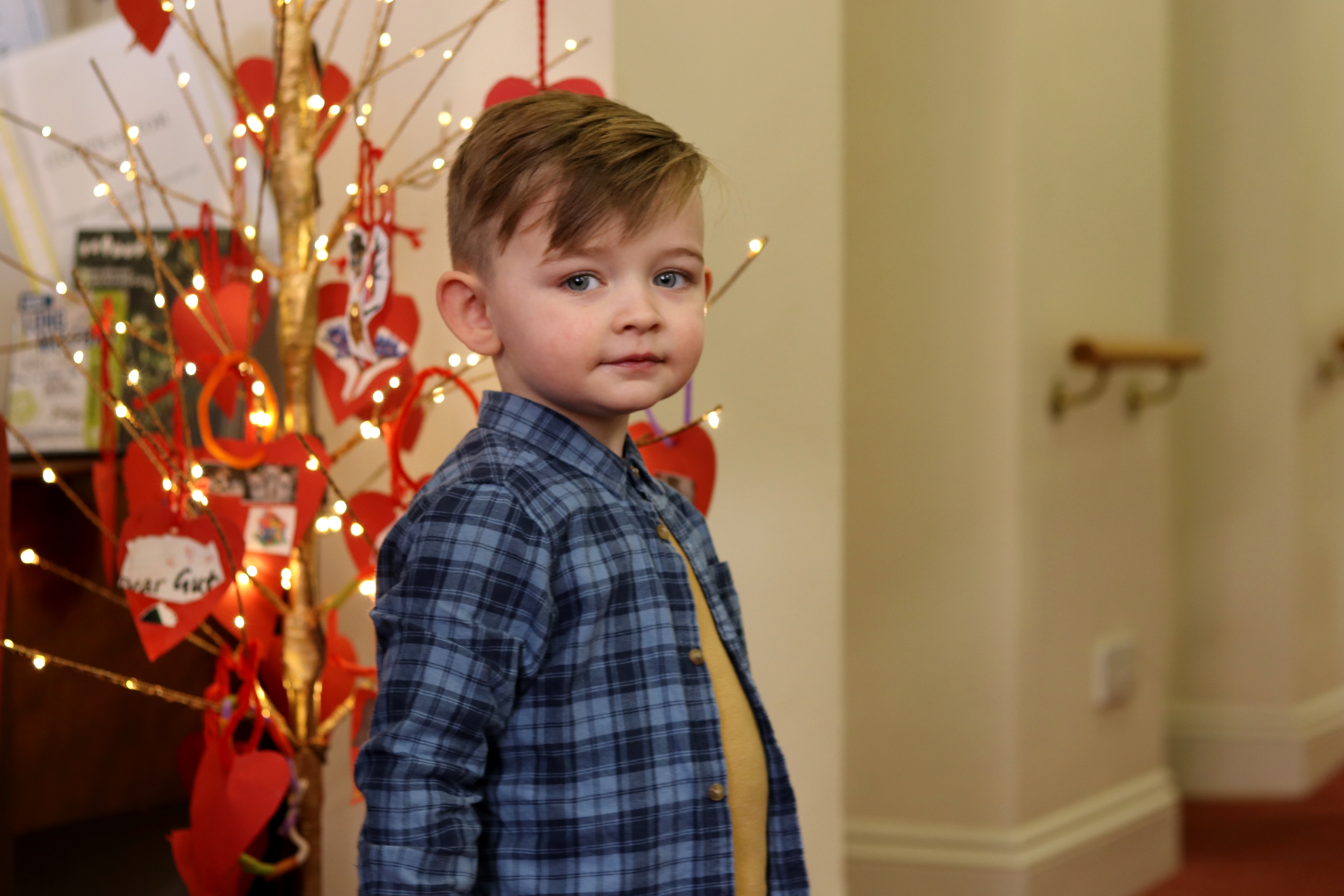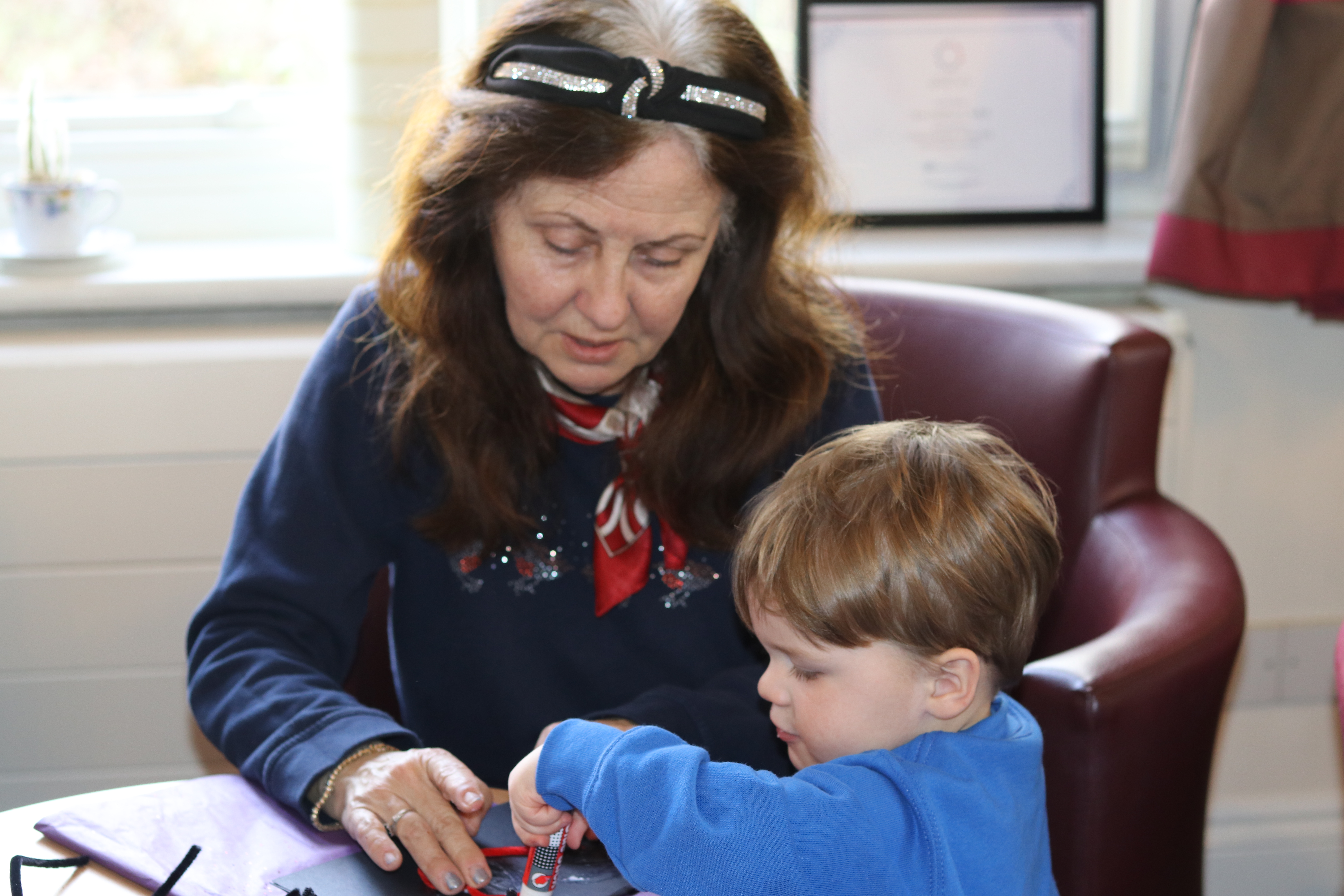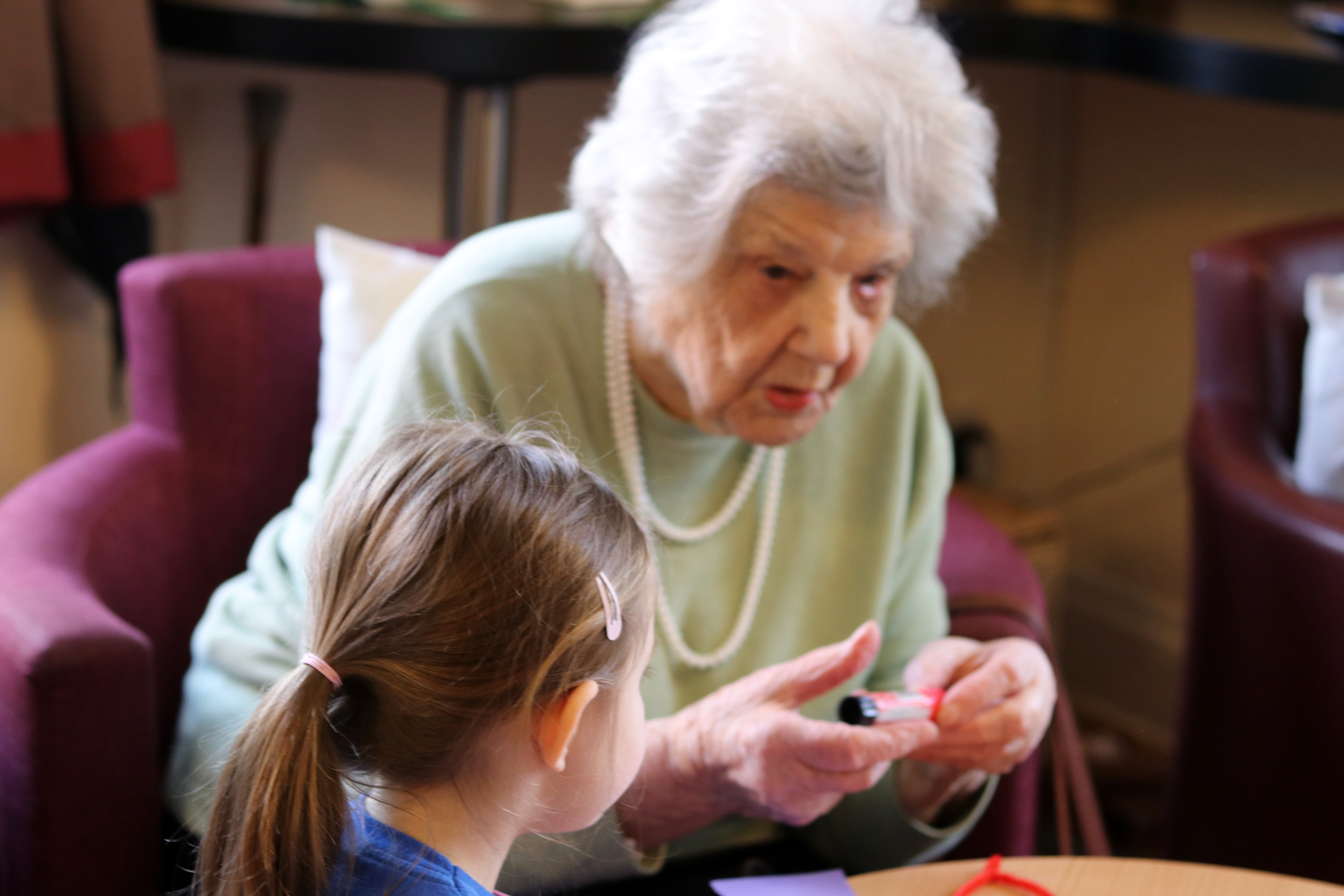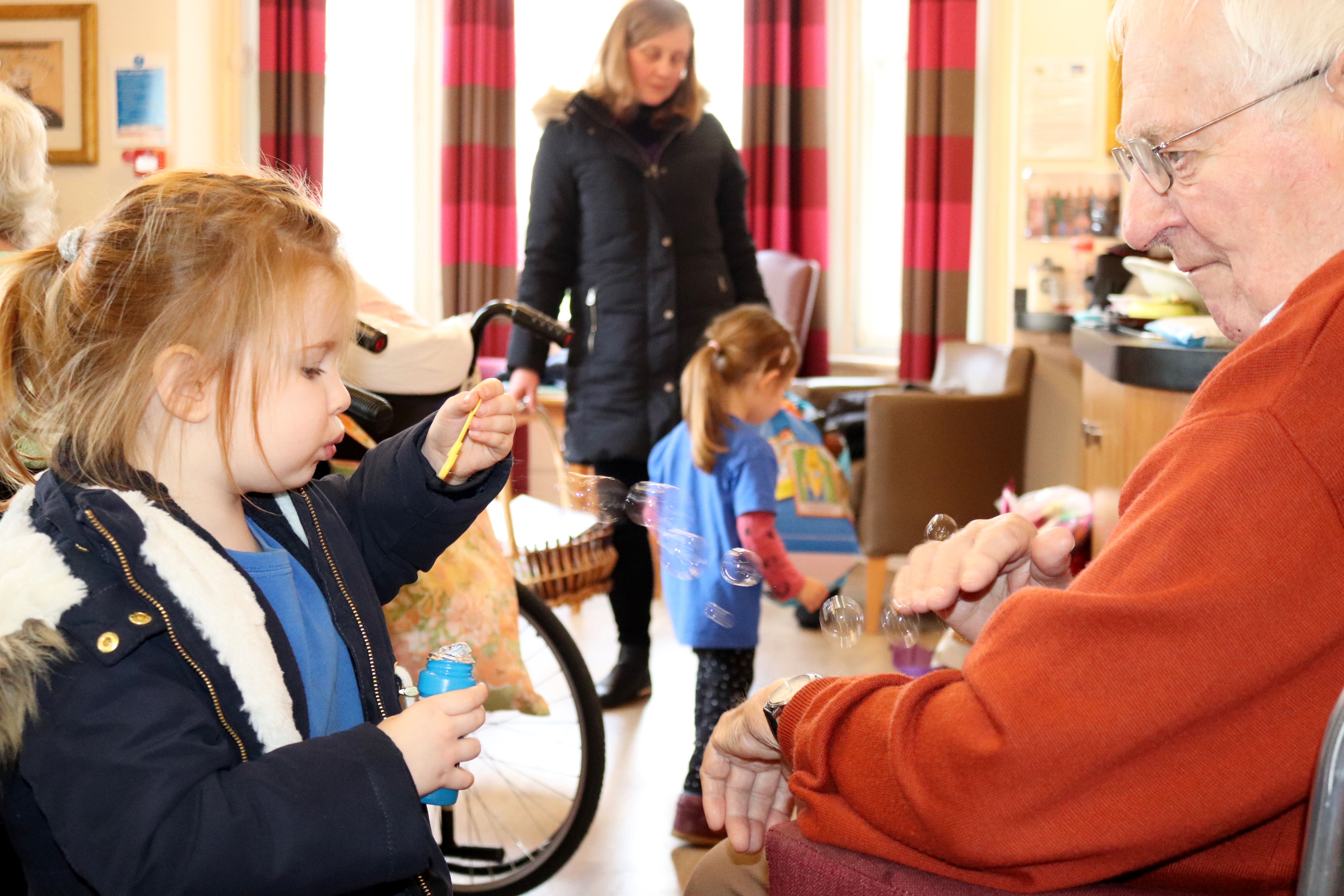 This resident enjoyed watching the bubbles being blown.
Our children were also joined by a few children from Acton Primary school to share this experience with us.
It was an amazing experience and the children truly were OUTSTANDING!!